HOW TO CLAIM YOUR GOOGLE PLACE, AND WHY YOU SHOULD
So, as you may know, Todaymade will be moving offices sometime next month. Naturally, we are very excited about our new home and we are also very excited about adding our first official Google Places pin to Google Maps. This process is an important one for businesses with an official location, and if you have ever done a business search on Google, you have almost certainly run into a Google Places profile.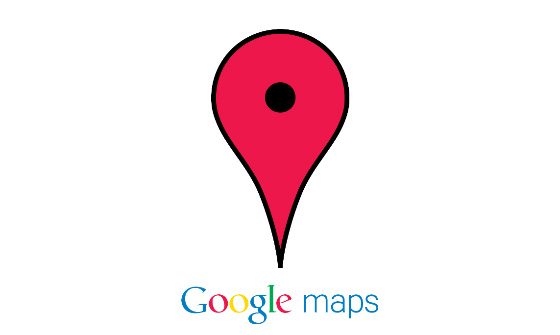 WHAT ARE GOOGLE PLACES?
Google Places are official business listings, ordered by phone number and address, on Google Maps. The best way to think about your Google Places profile is like a yellow pages listing on the internet. When local searches are conducted for your business, your Google Places listing should be one of the first things that come up. Claiming your place will give you the largest ad possible and will allow you to add your logo and official company information to your profile. The great news is that it is all, completely free!
WHY SHOULD YOU CLAIM YOUR PLACE?
Claiming your Google Place is a simple and important process. There are a few reasons why you should do this.
Improved exposure for search engine traffic.
Ensure Google contains correct information about your business.
Increased activity for local searches.
Links your website to your Google Maps listing.
Allows customers to easily create step by step driving directions.
Allows customers to leave reviews and interact with your business.
Allows you, or others, to add pictures to your listing.
Gives you a competitive advantages over other, non-claimed, listings.
One of the best ways to get your business found on Google.
HOW TO CLAIM YOUR GOOGLE PLACE
Fortunately, Google makes claiming your place a very simple and straight forward process. It only takes a couple of minutes. In preparation for our new office, Todaymade recently went through the process. Here's how we did it:
Go to Google Places – Navigate to the Google Places homepage (http://www.google.com/places/) and chose Get Started under "Getting your business found on Google." Once there, you will need to login with your Google Account.
Check For Your Business – Google Places is organized like a traditional phone directory would be, so the first thing Google will want you to do is search for your phone number. It is possible that Google has already created a basic Google Places profile of your business. The phone search will tell you if that is the case.
Add Your Basic Information – The next page will allow you to add or revise your official business details. Your basic information will include address, phone number, email address, company description, and website. We recommend filling out all of these fields.

Add Your Hours of Operation – For retail or customers service locations, Google allows you to add a full listing of your office hours.
Add Photos & Videos – You can add photos and videos about your business to help potential customers understand what you do. You will, at minimum, want to add your logo to this area. If you have an information video about your company, be sure to add that as well. You don't need to go crazy, but giving potential leads a feel for who you are can be a great advantage. The more you add, the more you will stand out.

Add Additional Details – Google provides a great area to add additional details about your business. In this area, we suggest listing services offered or brands carried if you are a retail location. This area can be full of great SEO content that will help Google link you to relevant searches. Again, the more information the better.
Submit For Review & Confirmation – Once you have competed your profile of information, you will need to enter the review and confirmation process. In this process, Google will physically mail a card to your location. This card will contain a confirmation code that you will need to enter. While tedious, this process is in place to ensure that no one but you can claim your Google Place.
And that's it! Claiming your Google Place is a very simple, and important, step for any business. Businesses always ask us how then can better on Google. There are many ways, but Google Places is definitely one of them. Once you have your place claimed, you will be able to make adjustments and changes but you will always want to stay within the official guidelines setup by Google.